Personal Injury Lawyer in Guelph, Ontario
Injured in an Accident? Get the compensation you deserve.
Derek Wilson is an experienced personal injury lawyer who brings peace of mind to clients when they need it most.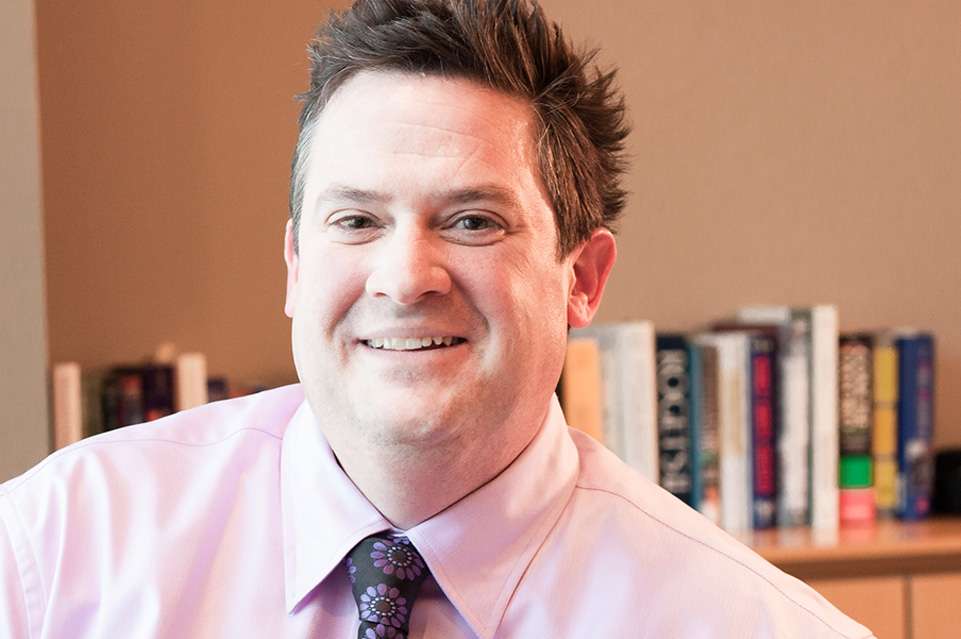 PERSONAL INJURY LAWYER IN GUELPH WITH PROVEN RESULTS
Derek Wilson Personal Injury Law is a boutique firm serving the Guelph area. We understand how a car accident or an unexpected personal injury can impact the quality of your life and your family. Not only are accident victims left with unrelenting pain and suffering, but oftentimes there are financial burdens associated with your injuries. At my firm, rest assured that you and your loved ones get the most comprehensive advice and legal representation possible. Our focus is only on personal injury; it's all we do and we work diligently to get clients the care and compensation they need and are entitled to.
Derek Wilson is Your Guelph Personal Injury Lawyer
Our team does not take on a case unless we are confident that we can get you results. My firm operates with honesty and transparency because we know just how stressful and overwhelming the claims process can be. Derek has a proven track record of prioritizing the care of his clients. If you or a loved one have been injured, send our team an email or give us a call. You shouldn't have to suffer alone – let us help you heal the hurt!
Are You A Victim of a Car Accident?
Car accidents can be traumatizing. It is important to let personal injury lawyers help you so that you can get the care and compensation you need. It is important to know your rights. If you have been involved in a car accident and have sustained injuries due to driver negligence, give us a call. We help victims of pedestrian accidents, motorcycle accidents, public transit and car accidents in the Guelph area get the help they need.
We Help People Searching These Solutions
Guelph Injury Lawyers
Motor Vehicle Injury Lawyer

Auto Accident Lawyers Guelph

Accident Lawyer Guelph
Catastrophic Injury Lawyer
Skiing, Snowmobiling & ATV Accident Lawyer
About Us
I've worked both sides of personal injury law. I know how insurance companies think. I get results. Period.
I have focused my entire career in insurance litigation and have vast experience in personal injury law, having practiced for more than 26 years. The focus of my firm is to provide my clients with straight answers, responsive service and results that matter. My team and I strive to get you the compensation that you deserve as we know that suffering from a personal injury can have a lasting effect on you and your family. I take on fewer cases because I guarantee that each and every one of my clients are dealing with me. I never pass your case on to a junior lawyer or another firm. My firm is dedicated to helping you and your family recover fair compensation.
Contact Us
I proudly serve clients in Guelph and the surrounding area. My team's unmatched customer service and commitment have put us on the map as an extremely knowledgeable and caring personal injury firm. If you need assistance with a denied disability claim, you are the victim of a recent motor vehicle accident or you have suffered from a traumatic brain injury, we will provide you with the right advice and representation to ensure the best results for your case. For a free consultation, send an email, call us at 855-769-0418 or fill out a request form. I will always have your best interests in mind and my team will respond in a timely manner so you and your family can receive the help you need.
After sustaining a personal injury, it can be confusing and overwhelming to understand which benefits you may be entitled to. Whether you have suffered from a wrongful death in the family, been in a car accident, suffered a spinal cord injury or been injured from someone else's negligence, our hamilton personal injury law firm is here for you.
It is important to speak with a personal injury lawyer as quickly as possible to help you understand your rights. We are here to help. Plus, we like what we do and we make our process as simple as possible. I will help you understand your rights and get you the compensation you deserve to help you on the road to recovery.