Personal Injury Lawyer Niagara
Injured in an Accident? Get the compensation you deserve.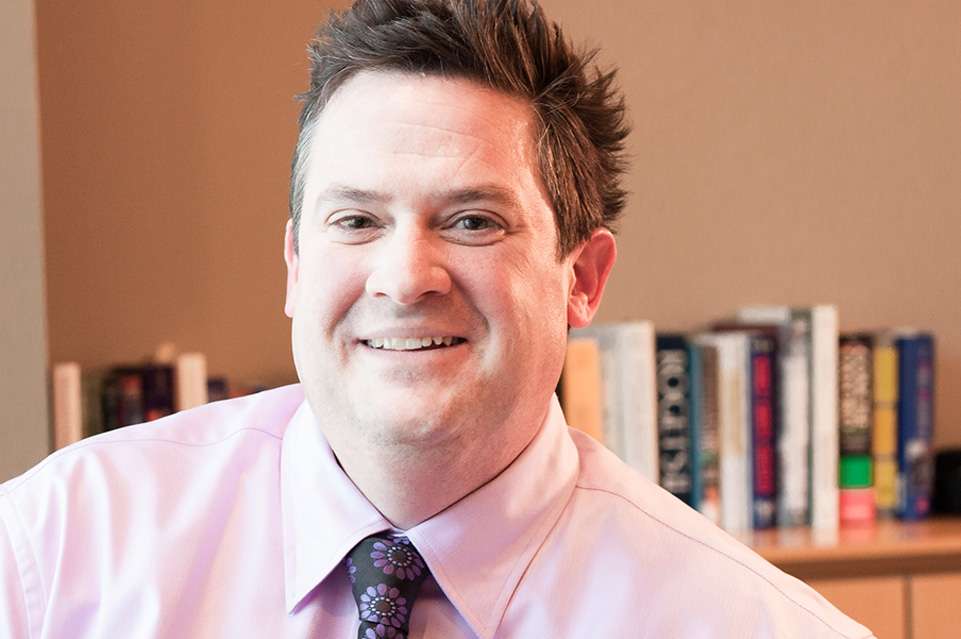 Personal Injury Lawyer in Niagara
Accidents happen every day, but when they occur due to the negligence or recklessness of others, they can lead to significant disruptions in our lives. Personal injury cases matter because they provide a pathway for victims to seek justice, ensuring that they receive adequate compensation for their pain, suffering, and loss. This can encompass not only physical injuries but also emotional trauma and financial burden caused by medical bills and lost wages.
The Importance of Choosing the Right Lawyer
In the labyrinth of legal systems and processes, having the right personal injury lawyer by your side is paramount. Not only do they navigate through the intricate judicial proceedings, but they also ensure that you, as a victim, are rightfully represented and your voice is heard. Lawyers in this field diligently work towards securing fair compensation that reflects the severity and impact of your injuries, safeguarding your interests at every turn.
Types of Personal Injury Cases
Car Accidents
Car accidents remain a prevalent issue in Niagara and can transpire from various causes such as distracted driving, speeding, impaired driving, and adverse weather conditions. Regardless of the cause, car accidents can lead to serious injuries or even fatalities, making it imperative to address the underlying reasons and seek justice for the afflicted parties.
The aftermath of a car accident can be chaotic and overwhelming. Ensuring safety, seeking medical attention, gathering evidence, and contacting a personal injury lawyer should be the immediate steps taken. A skilled lawyer can guide you through the following processes, ensuring that your rights are protected and helping to navigate the complex insurance and legal landscapes that follow an accident.
Slip and Fall Accidents: Liability and Responsibility
Slip and fall accidents, often resulting from hazardous conditions like wet floors, uneven surfaces, or poor lighting, can cause severe injuries. Determining liability is crucial in such cases, as property owners may be held responsible for failing to maintain safe conditions. Your lawyer will work to ascertain liability, gather evidence, and build a strong case to secure your rightful compensation.
Medical Malpractice: How to Prove Negligence
Medical malpractice occurs when a healthcare professional, through a negligent act or omission, causes injury to a patient. Proving negligence, which often involves establishing a breach of standard care, causation, and resulting injury, can be complex and necessitates a seasoned personal injury lawyer. The lawyer must carefully navigate through medical records, expert testimonies, and legal standards to substantiate your claim effectively.
The Legal Process
Navigating the multifaceted waters of personal injury law in Niagara necessitates a sound understanding of the legal process, a journey that often starts with a single step: reaching out to a seasoned personal injury lawyer.
Initial Consultation: What to Bring
The initial consultation serves as the foundation upon which your case is built. Ensuring that this interaction is maximally productive is key. What to bring? Come equipped with any evidence related to your case—this might include medical records, photographs of the injury or accident scene, police reports, and any correspondence with insurance companies. Moreover, bring a list of witnesses, a record of all related expenses, and, critically, any information about insurance policies you hold. Your lawyer will sift through this information, shaping a preliminary perspective on your case, and guiding you on the subsequent steps forward.
Filing a Claim: Necessary Documentation
Filing a claim is a meticulous process, where every detail can potentially impact the outcome of your case. Necessary documentation may encompass medical reports that provide insights into the nature and extent of your injuries, bills that reflect your medical expenses, and evidence of lost wages. Other pertinent documents might include a detailed account of the incident, photographic evidence, and witness testimonies. Your personal injury lawyer will collate and present this documentation in a manner that robustly substantiates your claim, ensuring every relevant detail is considered.
Negotiating with Insurance Companies: Tactics Insurance Companies Use
Insurance companies often deploy tactics designed to minimize payout—sometimes offering settlements that are lower than what you may be entitled to, or attempting to deny claims altogether. They may question the severity of your injury, suggest that pre-existing conditions are to blame, or even try to assert that you share a larger portion of fault for the incident. A seasoned personal injury lawyer can identify and counter these tactics, ensuring that your interests are rigorously protected throughout every interaction with these companies. Through strategic negotiation, your lawyer will strive to secure a settlement that genuinely reflects the suffering and loss you've experienced.
Going to Court: What to Expect
In instances where a fair settlement cannot be reached, going to court becomes inevitable. Here, you might expect a process of discovery, where both sides investigate the claims and defenses of the other. Your lawyer will help navigate this process, ensuring that all filings are completed promptly and accurately. During the trial, both sides will present their case, through which your lawyer will staunchly advocate for your interests, presenting evidence, and, if necessary, bringing forward expert witnesses to substantiate your claims. While the legal process might be riddled with complexities, a dedicated Niagara personal injury lawyer will illuminate the path, providing counsel, support, and fierce representation at every juncture.
Why Choose Us
Navigating through the turbulent waters of personal injury law requires more than just knowledge; it demands experience, diligence, and genuine advocacy for clients' rights and well-being.
Our Expertise
When you're on the hunt for a personal injury lawyer in Niagara, it's essential to consider their expertise in the nuanced areas of personal injury law and civil litigation. Our legal team is well-versed in myriad aspects of personal injury, from car accidents and fall accidents to intricate insurance law and disputes. We've tackled cases involving everything from spinal cord injuries to traumatic brain injuries, ensuring that our clients' rights are staunchly defended and they are compensated fairly for their pain and loss.
Our Team
Our team is not merely a collection of experienced personal injury lawyers but advocates who stand by your side every step of the way.
Qualifications and Credentials
With credentials spanning various facets of personal injury law, including specializations in car accidents, slip and fall incidents, and brain injury cases, our legal team ensures that your case is handled with utmost proficiency and diligence, safeguarding your best interests throughout the legal process.
Client Testimonials
Our client testimonials underscore our commitment to superior service and client satisfaction, with accolades for our legal representation in various personal injury cases, from motor vehicle accidents to slip and fall accidents and beyond.
Fees and Payment Structures
No Win, No Fee
Your path to justice shouldn't be hindered by financial constraints. Our "No Win, No Fee" structure ensures that your personal injury claim is pursued with zeal and dedication, with legal fees only applicable when we secure compensation for you.
Timeframes for Case Resolution
The path to resolving personal injury cases can be multifaceted and varies from one case to the next.
Average Duration of Cases
While some personal injury claims, like those involving straightforward car accident cases, may reach resolution within a year or two, others, especially those encompassing complex negligence claims or severe injuries like spinal cord injury, may necessitate a lengthier timeframe.
Factors Affecting Timeframes
Numerous factors, including the complexity of the personal injury case, the willingness of insurance companies to settle, and the availability of evidence and witnesses, can influence the timeline for case resolution.
Geographical Areas We Serve
Niagara Falls
With a stellar reputation as a personal injury lawyer firm in Niagara Falls, we've represented numerous clients, navigating through personal injury claims resulting from car accidents, slip and falls, and more, always prioritizing our clients' needs and striving for fair compensation.
Surrounding Areas
Our services extend beyond Niagara Falls, encompassing Niagara on the Lake, the Niagara region, and other areas within Southern Ontario, like:
Whether you've been injured in an accident at the heart of the city or in the serene locales of Niagara on the Lake, our legal team is here to advocate for your rights, ensuring you're not merely a victim, but a survivor who's held accountable.
Unique Selling Proposition: Personalized Service
Choosing a personal injury lawyer in Niagara is a pivotal decision that can significantly impact the outcome of your personal injury claim. Our law firm stands out through a commitment to offering personalized legal services tailored to each client's unique circumstances and needs. Whether you're grappling with the aftermath of a car accident, a slip and fall, or more severe personal injuries like a spinal cord injury, we guide you through the legal process with empathy, dedicating ourselves to achieving fair compensation on your behalf.
Proven Track Record
Our solid reputation as experienced personal injury lawyers in Niagara has been built on a robust foundation of success stories and a proven track record in various personal injury cases. From complex motor vehicle accidents to delicate brain injury cases, our legal team is adept in navigating the intricacies of personal injury law and insurance law, ensuring you can focus on recovery while we handle the legal fees, negligence claims, and dealing with insurance companies.
Next Steps: How to Contact Us
Your journey to justice after suffering a serious injury is merely a call or click away. To engage with our team of personal injury lawyers, visit our website or dial our contact number, available 24/7 to assist you. Be it motor vehicle accident, slip and fall accidents, or other personal injury lawsuits, our legal team is ready to serve your legal needs in Niagara Falls and across Southern Ontario.
Free Consultation Offer
Navigating through the aftermath of an accident or injury can be overwhelming, and we are here to help light your path. We offer a free initial consultation for all potential clients, providing initial insights and advice on how to move forward with your personal injury claim. This step ensures that every victim, regardless of financial status, has access to premium legal representation.
Final Thoughts
Engaging with a personal injury lawyer is pivotal in ensuring that you are rightfully compensated for your pain, loss, and suffering. Our law firm, serving Niagara Falls Ontario, is dedicated to providing personalized, expert legal services to all clients, ensuring that your personal injury claim is handled with utmost precision and care, every step of the way.
Justice should never be out of reach for those who have been unfairly injured due to someone else's negligence. Our firm, underpinned by a proven track record and a commitment to personalized service, seeks to make justice accessible to all. In the diverse landscapes of personal injury cases, from fatal accidents to dog bites, we stand steadfast as your advocate, ensuring that you're not only heard but also compensated. Navigate the path to justice with a partner who understands not just personal injury law, but your personal journey and struggles following an accident.
FAQs
Navigating through the complex landscape of personal injury law in Niagara Falls and the broader Niagara Region can be daunting. To assist you in understanding and commencing your journey towards fair compensation, we have compiled some frequently asked questions concerning securing a personal injury lawyer in Niagara and more.
Is a Personal Injury Lawyer Necessary?
When dealing with the aftermath of an accident or sustaining personal injuries, the question arises: Is hiring a personal injury lawyer necessary? The legalities surrounding personal injury claims can be intricate and overwhelming, especially if you've been injured in an accident and are dealing with recovery, insurance companies, and perhaps, ongoing medical expenses due to a serious injury.
A proficient personal injury lawyer navigates through the complexities of injury law, dealing with insurance companies, and ensuring you are aptly compensated for your pain, loss, and ongoing needs. Particularly in Niagara, where nuances in local and regional law can be pivotal, having a lawyer who is intimately familiar with Niagara Falls Ontario legal landscapes ensures you stand the strongest chance in your personal injury lawsuit.
How Much Will It Cost?
Cost is a significant concern for many clients seeking legal representation in personal injury cases. Our law firm is committed to ensuring access to justice for all, offering a free initial consultation to discuss your case without any financial obligation.
We work on a contingency fee basis, which means our legal fees are tied to the outcome of your personal injury claim. Essentially, we don't get paid unless you do. This ensures that our interests are perfectly aligned with yours – to secure the best possible compensation for your case.
What If My Case Is Lost?
When entrusting your case to our seasoned legal team of experienced personal injury lawyers, we pledge to navigate through every facet of the legal process with utmost diligence and expertise. We understand the worry concerning a potential loss, which is why our team, fortified with years of experience in personal injury cases, car accidents, and civil litigation, commits to thorough case preparation, steadfast representation, and transparent communication throughout.
In the rare event that a case is not successful, our 'No Win, No Fee' structure typically means that you will not be held financially responsible for the legal fees, providing you with a risk-averse pathway to pursue the compensation and justice you rightfully deserve.
After sustaining a personal injury, it can be confusing and overwhelming to understand which benefits you may be entitled to. Whether you have suffered from a wrongful death in the family, been in a car accident, suffered a spinal cord injury or been injured from someone else's negligence, our hamilton personal injury law firm is here for you.
It is important to speak with a personal injury lawyer as quickly as possible to help you understand your rights. We are here to help. Plus, we like what we do and we make our process as simple as possible. I will help you understand your rights and get you the compensation you deserve to help you on the road to recovery.